[Ik die zeer homosexueel…]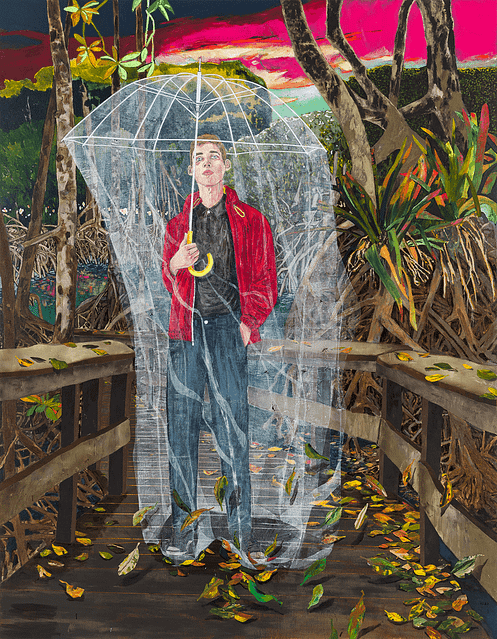 Ik die zeer homosexueel
Ben (zo zeggen ze) zal tonen
Wat de ware natuur-
lijkheid is en leven
Als een hand strelend
Het water in een badkuip.
Want wat geeft het of ik goed
Of kwaad ben zolang
Ik aan iedereen mijn pols kan geven
En zeggen kan voel het, ik leef.
Als ik het kleine
Onweer kan zijn met de
Verborgen bliksemstraaltjes
Die de zwemmers van het strand
Af laat vluchten naar het pension,
Het is vijf uur 's middags.
Als ik de satijn
Kan zijn tussen de symbolen
Van wolkenkrabbers
Een wijze lach die zegt
Beter dan nooit is
Nimmer.
Als ik de regen
Kan groeten in zijn auto
Als ik mij wassen
Kan onder de doucheAls ik kan zeggen
Ik ben Hans Lodeizen goed
Of kwaad ik ben verliefd
Zonder blozen een kersenboomgaard
voor alle mensen.
To read this poem in English, click here.
Hans Lodeizen was a poet from Naarden, Netherlands. Born in 1924, he published one poetry collection, The Wallpaper Within, before dying of leukemia at the age of twenty-six. He is remembered as a "pioneering gay exponent of postwar experimentalism."