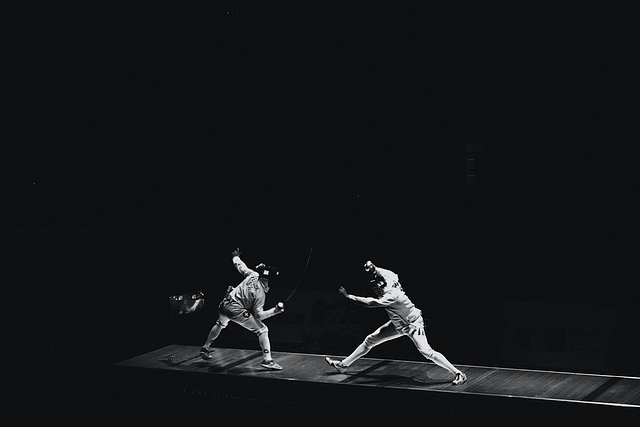 Inside the Info office (again), an elderly vendor of newspapers sits down to watch the Cuban Olympic Games. The manager ejects him. The elderly man drifts away with his folded newspapers. "This thing isn't for the Cuban people," he says. The man, with no home or television, is appealing to a public space now dollarized. He appeals to an older place that "she" gave him (then took away). She is the magus, the coastal witch, the goddess. "If you don't have dollars, you don't belong here, you don't exist… There's no place for you," reply the clerks, whose parents are also vendors of something.
The old newsvendor's gait breaks my heart (he could be the manager's father too), some retired shopkeeper, watchman, volunteer worker. "That happened to you because you had faith, sir," another man says, wearing what looks like a rented suit as he sits at the Info counter. This is the construction into which we all fit. Rhapsodies. Truths. Many of us are ending up on the outside. Glass protects us, glass separates us. Only little green papers determine our places. Programmed to be of the Cuban people, I turn around in my seat, I shake. To whom can I complain? He complains, we complain to each other, or we play along, holding our tongues. In the entrance to a hotel where I need to urinate, the porter stops me.
"Why are you here, ma'am?"
"Why do I have to explain the reason I'm here to you?"
"You can't go in, ma'am," the young porter asserts.
"What do you mean, I can't go in? Why, because I'm Cuban? Tell me! I want to hear it in your own voice. Is it because I'm Cuban?"
Apartheid from the Info office to the Plaza Hotel, from Faith Park to the doorman's starched lapels. I turn, my jawbone hurts, my chest… my full bladder. The elderly vagrant and I exit together through opposite doors.
To read this poem in Spanish,

click here

.
Reina María Rodríguez is the author of more than thirty books. Rodríguez has received numerous awards, including the Alejo Carpentier Medal and the Pablo Neruda Ibero-American Poetry Award.
Kristin Dykstra is a writer, translator, and scholar who lives in Vermont. She is the principal English translator of Reina María Rodríguez's The Winter Garden Photograph, which won the 2020 PEN Award for Poetry in Translation.