Search History
Is Roxanne from A Goofy Movie "a total babe"?
By Nada Alic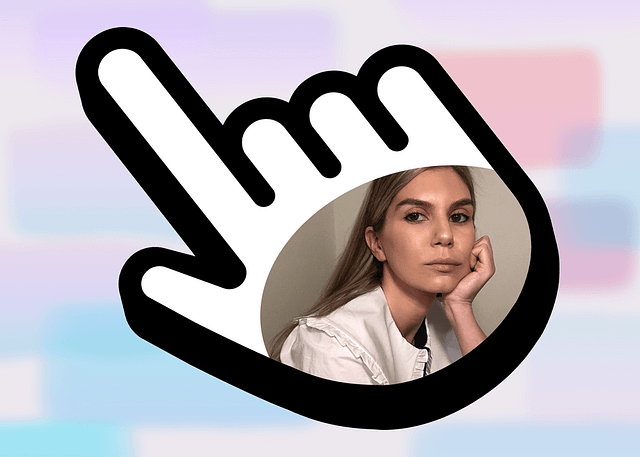 In our Search History series, writers expose the disparate webpages in their recent past.
There are few things worse than publicly revealing your browser history. Part of me wants to lie and make up a list like, "signs you're actually too healthy???" "SSENSE sort by most expensive," and "weekend flights to Maldives," etc. In reality my browser history exists somewhere between boring and embarrassing. Today, for example, I was checking exchange rates to see if I should transfer money, so I searched "USD to CAD" then "CAD to USD" because I meant to do it the other way around, then "CAD to USD exchange rate history" to find the chart that shows you the exchange rate over time, then finally "CAD to USD forecast" to see if it will ever surpass eighty cents like that one time last May when it hit eighty-three cents. Wow. Are you even reading this anymore? Or are you asleep?
Remove the administrative bulk that takes up most of modern existence—email, bank account, Twitter, Twitter, Twitter, news, Netflix, Hulu, Amazon, HBO, Twitter, YouTube, Instagram, Twitter, email, YouTube, and the StayFocusd chrome extension that blocks access to the above sites for ten hours etc.—and you begin to get a clearer picture of who I am and what I'm doing with my one wild and precious life. What remains is the raw data of some of my most random thoughts, preoccupations, and private curiosities.
Please enjoy the following search results from a Wednesday in March in which the prevailing trend among these seemingly disparate topics is that I absolutely should be working on my novel instead.
"Roxanne from A Goofy Movie"
I've never seen the 1995 film A Goofy Movie, but my husband recently told me that it was one of his favorite movies as a kid. He remembered thinking Roxanne, Max Goof's female dog love interest, was "a total babe" and that I "look like her." I was immediately struck by some dormant, primal jealousy that had been waiting for that very moment to materialize, and typed "Roxanne from A Goofy Movie" into Google Images to confirm. I needed to know if she was in fact, a total babe, or if she was maybe just a regular cartoon with long hair. Honestly she was fine? I look nothing like her.
"Mind Monitor brain wave chart"   
As a childless adult woman who works from home and spends her time rating the attractiveness of cartoon characters online, I have no excuse not to meditate. For the last few months I've been getting into sound frequency meditations using binaural beats and isochronic tones. You know the ones, they go like, Wahh, Wahh, Wahh, Wahh. I find them very soothing and hypnotic. Anyway, they're supposed to induce different brain waves that make it easier to drop into deep meditative states (and potentially facilitate astral projection but I don't have time to get into that right now). At some point, through the YouTuber "Cody Rall MD with Techforpsych," I found out about at-home EEG devices to record brain waves during meditations. I ended up buying a Muse EEG headband, because Cody talked about it more than any other product and his direct eye contact lulled me into trusting him. At-home EEG wearables are still fairly new, so the only way to record your brain waves is by using this other app called Mind Monitor that turns Muse data into a chart. (The fact that I figured this out all by myself makes me a certified neuroscientist.) The only problem is that the guy who created Mind Monitor literally knows nothing about brain waves so his forum is filled with people sharing their charts and being like, Is this normal? Can you read this? Help me understand!!! And he just responds saying, Sorry, I don't know how to analyze data, I just invented this app, which is basically how I think God works. I frequent the Mind Monitor website daily to get my chart and continue to check the forums hoping that someone out there knows how to read an EEG chart beyond: Alpha good! Beta bad! It's the closest I've ever felt to being part of an online community.
"Two of Pentacles Tarot Card meaning"
Another thing I know almost nothing about but commit to daily is pulling tarot cards. Every day I shuffle the deck, pull out a card, and Google the meaning. On this day, I pulled the Two of Pentacles, which "invites you to manage your time and your priorities carefully. Your workload is high right now, and to get everything done, you need to stay focused and productive." I…feel attacked.
"The Real Real"
My best friend is getting married in June which means I have to scroll through the entire online inventory of the Real Real to find the perfect outfit, despite never once having found one thing I remotely like or want on that site. Feels like I'm always just one scroll away though. My hand hurts.
"Custom Cardboard Cutouts"
I don't even know how I came across celebrity-cutouts.com but you can get a life-sized cutout of just about any famous person you can think of. The homepage currently features a "Ukrainian Solidarity Collection," but I'm not sure how much a cutout of Mila Kunis is really going to do for the cause. After unsuccessfully searching for "Roxanne from A Goofy Movie" for my husband's birthday party, I went to another site to create a custom cutout of Roxanne myself, where I quickly learned it was too late to get one made in four days. You're going to need at least fourteen business days for cutout production and shipping, and that's something I will have to live with until his birthday happens again next year.
"Nick Cave wife" 
I know it sounds like all I do is look up things my husband likes, but it's only because it's his birthday soon. Once it's over, I will go back to searches that are important to me, like "weather today" instead of walking ten steps to go outside and check myself. Two weeks ago I ordered the Nick Cave book Stranger Than Kindness as part of his birthday gift because he's a big-time Nick Cave fan. I don't know any Nick Cave songs and I straight up always confuse him with Tom Waits, a musician I equally know nothing about. But aren't they like, the same, vibe-wise? No? Before I wrapped the book, I flipped through and stopped at a stunning photo of Nick Cave's wife and like all normal, healthy, curious women, I Googled, "Nick Cave wife" to learn more. This was not a "is Roxanne hot?"–type Google, this was an earnest search made in total admiration and awe for a woman I'd only just discovered existed. Her name is Susie Cave and she's a fashion designer who runs the brand The Vampire's Wife and yes, yes, you're nodding along this entire time because you already knew that and you're better than me. After reading three to six interviews, I knew so many things about Susie, like that she was a model for many years and that her brand is named after one of Nick Cave's unfinished novels. I also learned that she and Nick endured unimaginable pain when one of their sons died as a teenager, but they emerged from that tragedy more in love than ever. Susie's personal mantra is, "Beauty is gonna save the world" which is a lyric from a song Nick wrote about her! Their love is real and beautiful and rare and I'm now following her on Instagram.
Nada Alic is the author of the collection Bad Thoughts, which will be published by Vintage in July 2022. She lives in Los Angeles.