In Absolute Splendor
On Camila Sosa Villada's novel Bad Girls.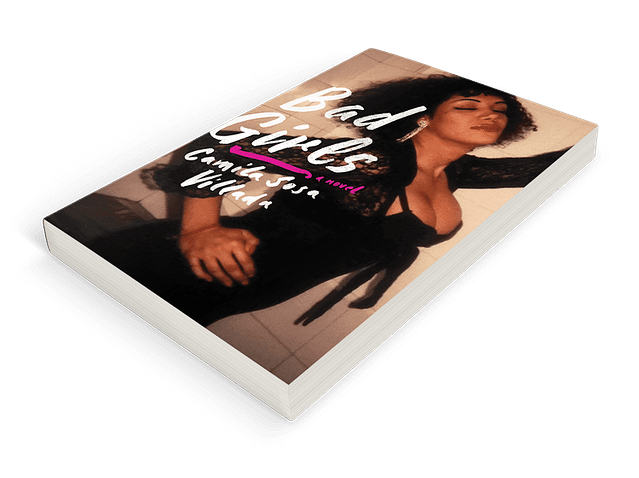 Bad Girls
Camila Sosa Villada
Translated by Kit Maude
Other Press, $24
Queer writing in Latin America has a complex genealogy — one that might start in the seventeenth century with Sor Juana's tender evocations of her patron, the Countess of Paredes, or with Alexander von Humboldt's sensual writing on the Venezuelan, Mexican, and Ecuadorian landscape in the late eighteenth century. You can add to that Esteban Echeverría's depiction of homosexual rape in The Slaughter Yard and Rubén Darío's Francophile, homoerotic fascination for Walt Whitman and Theodore Roosevelt. What you end up with, after all that, are rumors of a "deviation" that are difficult to confirm outside of these literary texts (though that might be enough for some readers).
Another lineage arises more clearly in the twentieth century, scattered across the continent from north to south. It might have begun in Cuba in the sixties, with the explicit candor of Reinaldo Arenas, the complicated syntax of Severo Sarduy, or the unbearable baroque of José Lezama Lima. It could also be anchored in Argentina, through the neobarroso verses of Néstor Perlongher, the Hollywood glamor of Manuel Puig and the unhinged plays of Copi. There is also a possible Mexican origin, where the populist chronicles and essays of Carlos Monsiváis and the lustful fiction of Salvador Novo created a tradition of their own. And these are all carefully followed and reinterpreted by later figures, most prominently the Chilean poet, chronicler, and performer, Pedro Lemebel. 
These poets and writers of the later twentieth century matched frantic desire with an intense prose full of formal experiments, political bravado, and idiosyncratic embellishments. Usually coming from left-leaning parties, they were mostly rejected by the macho elements of traditionalist socialism, for which Che Guevara's barbudo "New Man" held sway. 
Beyond the norms of a cosmopolitan left and a provincial, national literature, these queer, gay, and lesbian writers were able to find artistic and sometimes market success — both within Latin America and outside of it. But very few iterations of these approaches survive in the contemporary literary scene and are available today in English translation — Gabriela Cabezón Cámara's The Adventures of China Iron (trans. Fiona Mackintosh & Iona Macintyre, Charco Press, 2019) and Osvaldo Lamborghini's Two Stories (trans. Jessica Sequeira, Sublunary, 2021) are some of the few recent examples of such pieces. In this sense, Argentine author Camila Sosa Villada's Bad Girls inherits the scarcity, libido, and memory of these traditions, rethinking her predecessors to create forms anew. 
Born in the Argentine province of Córdoba in 1982, in a small town called La Falda, Camila Sosa Villada came of age as a travesti in a discreet, Catholic world where the term itself was not in wide use in the public imaginary. A complicated Latin American category that loosely references crossdressing (trans-vestido literally meaning "to dress across") the travesti subject is entangled with centuries of indigenous and modern history, a historically violent word that can be considered more libidinal than academic. In an author's note, Sosa Villada indicates that the word exceeds the scope of the English "trans" and "transgender," which she regards as "surgical vocabulary, cold as a scalpel". 
Bad Girls is Sosa Villada's opera prima, which fictionalizes her experiences in Córdoba before becoming a bestselling author in 2015. After coming out, Sosa Villada fled her home town for the province's capital, also named Córdoba, the second largest city in Argentina. This kind of journey is almost a trope of queer writing: when she arrives in the metropolis, the urban space opens up as a landscape of violence and fantasy, eccentric sexual innuendos and intense events of cruising — just like Arenas, Puig, and Lemebel before her. After briefly studying at the University, Villada's despairing heroine begins frequenting the underworld of low-class sex work, selling her body first in public and then in the Sarmiento Park, in the heart of the city. Within that environment of marginality, she takes refuge with a group of transgender, transexual, and cross-dressing prostitutes — travestis and the locas who love them.
Working almost as within a commune, similar to the Bronx ballrooms of the eighties, the sex workers of Sarmiento Park are adopted by a woman called Auntie Encarna, an older travesti married to a Somalian immigrant. Like the abbess of a convent that runs on prostitution money and cocaine, Auntie Encarna shows them the ropes of the world's oldest profession while providing housing and lodging for these younger women. Her house in Córdoba works a parallel form of the State — with hierarchies and systems of caring, rules and mechanisms of protection. Camila's coming-of-age story takes place in this Almodovarian house of camp, in which dark times intersect with deep moments of almost filial joy.
For Sosa Villada, who came from an abusive background, this community creates an alternative model of a family — where those who were expelled and punished by the spaces in which they were born take communion. She has a sharp, baroque prose style that both romanticizes this form of sisterhood and is suffused with uncanny scenes of violence. Translated elegantly by Kit Maude, the syntax of Bad Girls is inflicted with an elegiac tone and an epic sensitivity conducive to self-mythology — to the point, sometimes, of overly romanticizing the world that it inhabits. Formally, Sosa Villada creates a landscape that reaches luminous peaks, which makes it particularly frustrating when, on occasion, she fails to deliver.
Sosa Villada's success in Argentina is arguably in dialogue with the nation's complicated gender and sexual politics. In the last decade, immense social victories in the country ranged from the legalization of abortion to the creation of gender identity laws and workplace quotas for transgender people. These set a key precedent in Latin America — some rumors even maintain that Buenos Aires­­–born Pope Francis was appointed to stop such transformations from spreading through the rest of the continent. Historically, however, transsexuality and prostitution have a violent past and present and are deeply entangled with one another. Activists such as Lohana Berkins, Diana Sacayán, Marlene Wayar, Naty Menstrual, and Susy Shock have been fighting actively for better working and living conditions even before the feminist movement received mass media attention. Their aim was (and still is) to advance the life of particularly working-class entities — in contrast to the impulses of wealthier Argentine feminists who engage in Americanized versions of girlboss politics. Their efforts were directed towards the recognition of transsexual and travesti women, most of whom have no economic prospects outside of sex work and whose tendency to the margins resulted in a sinister wave of trans-femicides.
Connected with these political movements, a considerable shift in historical perspectives has emerged in Argentina: what was previously considered sick, illegal, or immoral has now become a subject in its own right. A huge portion of the nation's trans history remains untold and is currently being researched by several institutions, most prominently Archivo de la Memoria Trans (Archive of Trans Memory) founded in 2012 by María Belén Correa. There is both an activist impulse as well as a genealogist one simmering in the Argentine political consciousness, and Sosa Villada's novel inserts itself as their mainstream, artistic front. It is remarkable, then, that one of the main anchors of Bad Girls is not the denunciation of a brutal past, but the gestation of a futurity through depictions of alternative communities, chosen families, and systems of protection that escape the eye of the law. 
Historically, trans women in Argentina have had an average lifespan of thirty-five years; Sosa Villada's narrator recalls that they age "at an accelerated rate, the way dogs, [and] wolves […] do: seven years for every human one." In a city where travestis are denied the possibility of any job outside of prostitution and where they are beaten and murdered, often by the police, it is nearly impossible to imagine them growing old, settling down and living off their pensions. Sosa Villada's predecessors, in this sense, lacked the possibility of that imagination: very few openly queer writers in Latin America grew old, with many cruelly claimed by the AIDS epidemic between the 1980s and early 2000s. In this sense, Bad Girls creates a distance from her precursors through the imagination of possible, lasting futures, envisioning longevity, and bequeathing it to future generations. 
Bad Girls begins, rather symbolically, with a baby and a pregnant woman who are quickly welcomed into the community lead by Auntie Encarna — an abandoned child found in the park and a biologically female, pregnant prostitute named Laura. The abandoned child is raised by the group of caring matriarchs and is renamed El Brillo de Sus Ojos, "Twinkle In Her Eye." Auntie Encarna is dying, said to be a biblical 178 years old, but raises Twinkle with the overbearing care of a new mother. Soon, Laura makes enough money in the park to sustain herself and her twins for a few months and, after falling in love with one of the travestis of the group, Nadina, they move in together to a house in Unquillo, in the countryside of Córdoba. Within a landscape that Sosa Villada presents as dire and cruel, these women create spaces that allow them to envision a future, to the point of finding alternative paths to the proverbial white fence that Laura and Nadina eventually obtain. Twinkle in Her Eye and Laura's newborn twins position themselves as symbols of the country's radical political changes — what holds more generational promise for the future than a baby or a young mother? 
This arc of futurity for Argentine travestis is mirrored, perhaps, in Sosa Villada's own escape from the life she narrates. Like most testimonies, the novel's condition of possibility has a symbiotic relationship to Sosa Villada's own socioeconomic ascent. Her extraordinary success goes hand in hand with her linguistic dexterity and her ability to infiltrate the literary world. Juan Forn, Sosa Villada's Spanish editor and a celebrated writer of crónicas, framed her novel in terms not only of futurity but of a type of class betrayal that Villada is trying to exorcise. In the prologue to the Spanish edition, Forn recalls Camila's TEDx talk, where she states that she had only accepted the "embarrassing task of giving a talk" for one reason — to search for the travesti sisters who inspired the book. "She never saw them again once she abandoned prostitution and she never went looking for them, so all these years later, it was too late to find them. But here," Forn continues, "in her novel, she reunites them, in absolute splendor and with hair-raising nakedness." In this way, Bad Girls is a generational testimony as well as a personal one. It imagines a future and exorcises a past, being exceptional for what it promises and for the portrait of a life it leaves behind.
Julia Kornberg is a writer from Buenos Aires living in New York. Her first novel, Atomizado Berlin, was published in Mexico and Argentina in 2021. She has contributed to The Drift,The Los Angeles Review of Books, Bookforum, and The Believer, among other publications.